Best Rates Guaranteed •
Exclusive Promotions •
FREE Wi-Fi •
Breakfast Included •
Gorgeous Private Beach •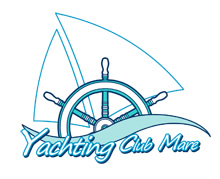 Excursions

Known as the 'balcony to the Aeolian islands' this area of Sicliy is rich in history and culture that also enjoy stunning views that allow guests to visit the wonders of Sicily. 

Tindari & Milazzo

For example, just 15 km to the west of the Yachting Club Mare Sicily one can find the enchanting shrine of Our Lady of Tindari which overlooks the picteresque lakes of the Marinello nature reserve.

The archaeological importance of this area is notable and there exists a wealth of historical features and sights.

Further east one also encounters the medieval town of Milazzo that seems to extend into the sea and from where guests can also enjoy the 13th century castle built by Frederick II situated nearby.

Cefalu, Taormina & Etna

Cefalu is an gorgeous little seaside town famous for its sea, cathedral and charming narrow streets. Taormina however is known as the pearl of the Ionian coast – a gorgeous medieval town complete with ancient ruins and plenty of interesting boutiques to browse through. Towering 3340 metres above sea level stands Mount Etna – the largest active volcano in Europe with timeless villages that seem untouched by modern civilisation.

Activities

For guests of a more sporting nature, the Yachting Club Mare Sicily hotel also offers the chance of a whole range of water sports to keep you cool.

Guests are encourage to take advantage of the sailing school to ride the waves in the traditional way, but for the more adventurous, one can also try the excitement of water skiing or wind-surfing!  If being above the waves isn't your thing, then why not venture below. Guests can also immerse themselves in the crystal clear waters to try snorkelly or even scuba diving.

Of course, if all of this sounds a little too energetic for you, fear not, you can simply relax on our private beach and be pandered to by our staff!

Capo d'Orlando, Brolo & Piraino

Just 20 km to the west, guest can find Capo d'Orlando – one of the largest towns of the coast that had its origins as a lowly fishing village.  Now however it speaks of its history that began in the times of the Trojan wars and which was chosen as the site for the Roman Baths of Bagnoli.

Brolo, of medieval origin, was developed around a castle constructed to protect beaches from pirates and which offers breath-taking views.

Another nearby place of stunning beauty is the medieval town of Piraino that retains the features of its medieval structure including the narrow streets, ancient ruins and timeless character that make it a scene of indescribable charm.

At a Glance

Excursions to a host of stunning places
Cycle Rides
Hiking
Sailing
Wind-surfing
Water skiing
Canoeing
Snorkeling
Scuba Diving
Sun Bathing

Nebrodi Park & Aeolian Islands.

A regional park enjoying stunning mountains, freshwater lakes and ancient monuments, this area is rich with natural beauty and full of interesting history and culture.

For those who wish to venture out across the sea however, it is possible to set sail to the Aeolian Islands that lie opposite our hotel and experience some fantastic sights and places.