Best Rates Guaranteed •
Exclusive Promotions •
FREE Wi-Fi •
Breakfast Included •
Gorgeous Private Beach •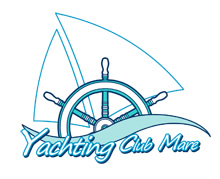 Fresh Rooms

The Yachting Club Mare Sicily offers 16 well-lit rooms with beautiful views from your very own balcony. Decorated and furnished in a pristine nautical style, the rooms are comfortable, spacious and equipped with the latest modern conveniences including:

Air Conditioning (essential in the hot months)
Free high speed WI-FI internet access
Direct dial telephone
Digital safe for your valuables
Private balcony with fantastic views
Refrigerated Minibar
Flat screen Satellite TV
Private en-suite bathroom with shower, hairdryer and complimentary toiletries

Other Hotel Facilities

In addition to our gorgeous rooms, our 3 star hotel also boasts plenty of facilities to make your stay memorable including:

Rooftop terrace with stunning panoramic views, sun loungers and relaxing chairs & tables
Candle-lit garden area with tables and relaxing loungers to enjoy a cool glass of wine or other refreshment
Hotel bar also serving snacks and all manner of refreshment
Private beach with palm tree parasols, covered eating areas, sun loungers, barbeque and much more
Pleasant breakfast room
Reception and waiting area
Reading room
Tour desk

Standard Rooms

We further offer guests different standards of rooms, namely:

Standard
Superior
Suite – with comfortable sofas in a lounge area
'Relax' – enjoys an ample private sun terrace with relaxing chairs and table
Comfortable Rooms

Our comfortable rooms are also available in a variety of sizes including single, twin, double, triple and even quadruple occupancies. In addition to the different options of size, guests can also choose from whether they are one of the 9 that enjoy a view of the Mediterranean coastline, or of 7 that look out to the majestic mountains.

Perfect for Families

Perfect for families, couples or simply travelers wishing to soak up the sunshine and relax, the Yachting Club Mare Sicily is affordable and welcoming. Why not take a look at our Photo Gallery to understand the quality of accommodation here at the Yachting Club Mare and imagine yourself relaxing to the gentle sound of the waves and the subtle aromas of the nearby pine trees and orange grove.

Friendly Staff

In addition to our facilities, our friendly staff also provide a host of services to pander to guests every need. Check out our Services page for more information and when completely satisfied, make use of our secure online booking system to enjoy the lowest possible prices from this, our Official Site.