Best Rates Guaranteed •
Exclusive Promotions •
FREE Wi-Fi •
Breakfast Included •
Gorgeous Private Beach •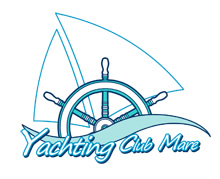 Beach

One of the main features of the Yachting Club Mare Sicily hotel in addition to its rooftop terrace and great facilities is the gorgeous private sandy beach that guests can enjoy exclusively.

Indeed, what could be better than lying on your own sun lounger under a palm tree like parasol listening to the gentle lapping of the waves and being waited on hand and foot by the ever present staff! Well, at the Yachting Club Mare hotel, that is just what awaits you.

Snack Bar

Guests are able to hire sun loungers, shading umbrellas, water sport equipment and purchase refreshments from our snack bar and hotel bar late into the evening. The gorgeous sloping sea bed and crystal clear water are perfect for snorkeling and our private beach truly feels like a paradise.